Erin Black - Owner
Erin, a local mom of 3, began her musical journey as a child taking piano lessons. It wasn't long before she realized that her true passion lied in singing and performing. She began her solo performances as a guess performer with the Medwise Entertainers and Silver Linings at age 12. At age 17 she started in music ministry at Prince of Peace Catholic Church where she still leads worship today. She has sang with several choirs and small ensembles beginning as a child through High School to Collegiate Concert and Touring Choirs. She has performed solos with touring choirs at several cathedrals in Europe including the Notre Dome Cathedral. During high school and college she was selected to perform in Regional choirs and solo competitions and participated in several vocal workshops. Erin received music scholarships to study Vocal Performance at the University of Montevallo and Commercial Music at the University of North Alabama where she graduated with a Bachelor of Science in Music for Commercial Music Performance. In addition to running her thriving music school, you can find Erin leading praise and worship at Prince of Peace Catholic Church and storytime at the Helena Library, as well as performing local acoustic shows around town.

Steve Rayborn - Guitar, Ukulele, Bass, Piano
Steve Rayborn won a full music scholarship to Shelton State in 1994. He was awarded Band Member of the Year in jazz band the following year. He continued pursuing music as a career and soon began opening for signed recording artists in the country and gospel music world. Such artists as Little Texas, Billy Ray Cyrus, Kenny Chesney, Tracy Lawrence, Jason Crabb, The Kingsmen, The Mckameys, Casting Crowns, Mercy Me, and more. Steve also traveled and worked with a signed gospel music group for 8 years along with recording studio work. Steve began teaching in college through a program called Students Teaching Students and has been teaching ever since. He has a passion for sharing his love of music with others and seeing students accomplish their goals. Over 12,000 lessons taught so far! Steve currently travels with various bands and musician duos/duets to festivals and events throughout the south eastern United States along with working within the wedding industry. He is also a music director at a church, former elementary school music teacher, and loves to assist students of all ages with developing their musical skills to achieve their goals.
Heather Batey - Voice and Piano
Heather McGlaughlin Batey holds a Bachelor's degree in Music Education with K-12 teaching certification in both Vocal / Choral and Instrumental Music from Harding University, and a Master of Music degree in Vocal Performance from the University of Mississippi.
Mrs. Batey is the counselor for the Bella Musica Junior Music Club, an active member of the Alabama Federation of Music Clubs (AFMC). Her students participate in festivals, contests, scholarship competitions, and many other events sponsored by the National Federation of Music Clubs (NFMC).
Mrs. Batey has been a member of the choir of the Eternal Word Television Network (EWTN) which broadcasts daily mass worldwide, and has recorded several albums and a DVD with the group. She is currently a soprano soloist and section leader at South Highland Presbyterian church in Birmingham, where she previously directed music for the youth program.
Mrs. Batey has sung with Opera Birmingham since 1998, where she has performed in productions of Orfeo, Madama Butterfly, Carmen, La Traviata, The Magic Flute, Lucia di Lammermoor, and Aida, as well as performing solos for various charitable events for the company, and their new series of pop-up concerts, Opera Shots. She has performed with Birmingham-based sacred vocal group Colla Voce, under the direction of Dr. Timothy Banks, and is also a member of the Alabama Symphony Orchestra Chorus, under the direction of Dr. Philip Copeland. She also gives frequent recitals and other performances.
In addition to public school teaching experience that ranges from middle school through university levels, Mrs. Batey has over 15 years private studio teaching experience, and maintains a busy teaching and performing schedule. Her students have been awarded generous college voice scholarships, and are regular winners at competitions sponsored by MTNA, NATS, and the Alabama state Trumbauer drama competition.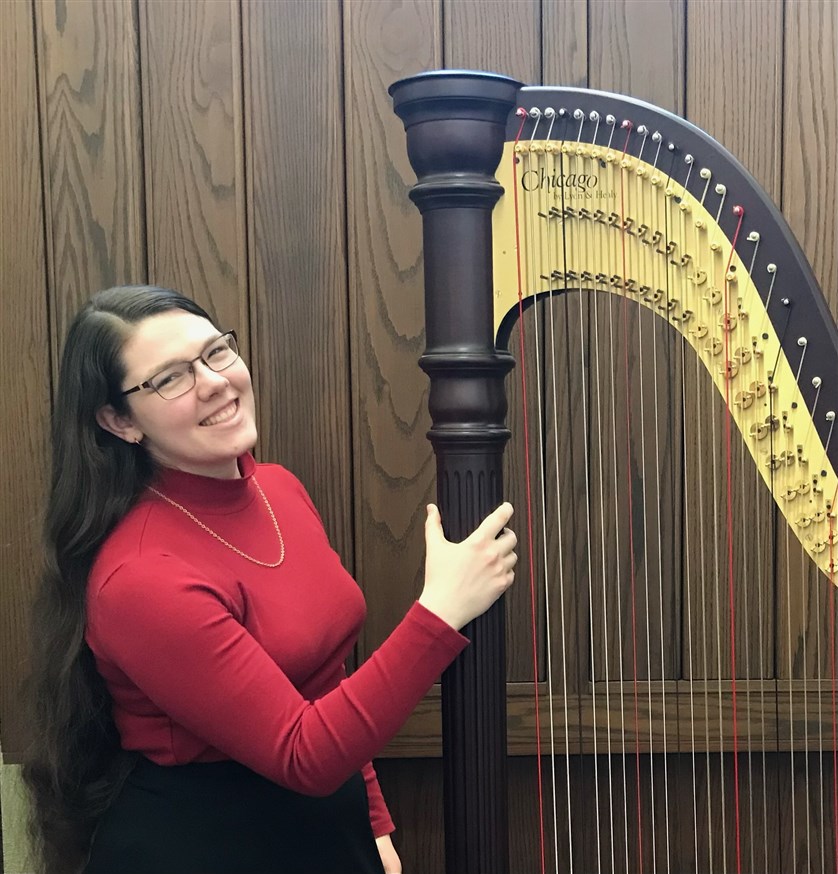 Gretchen Monson - Piano
Gretchen Monson teaches piano at Old Towne Music and is also a harpist and organist. She holds a bachelor of harp performance with a secondary concentration in organ from the University of Montevallo and actively performs in the central Alabama region as a part of Salem West Music. Her arrangements include Christian and classical pieces for harp ensemble and solo, pipe organ, orchestra, piano, and choir. The music is often featured on the Salem West Music YouTube channel. When not teaching or arranging, Gretchen enjoys quilting, sewing, canning garden produce, and singing in her church's worship team.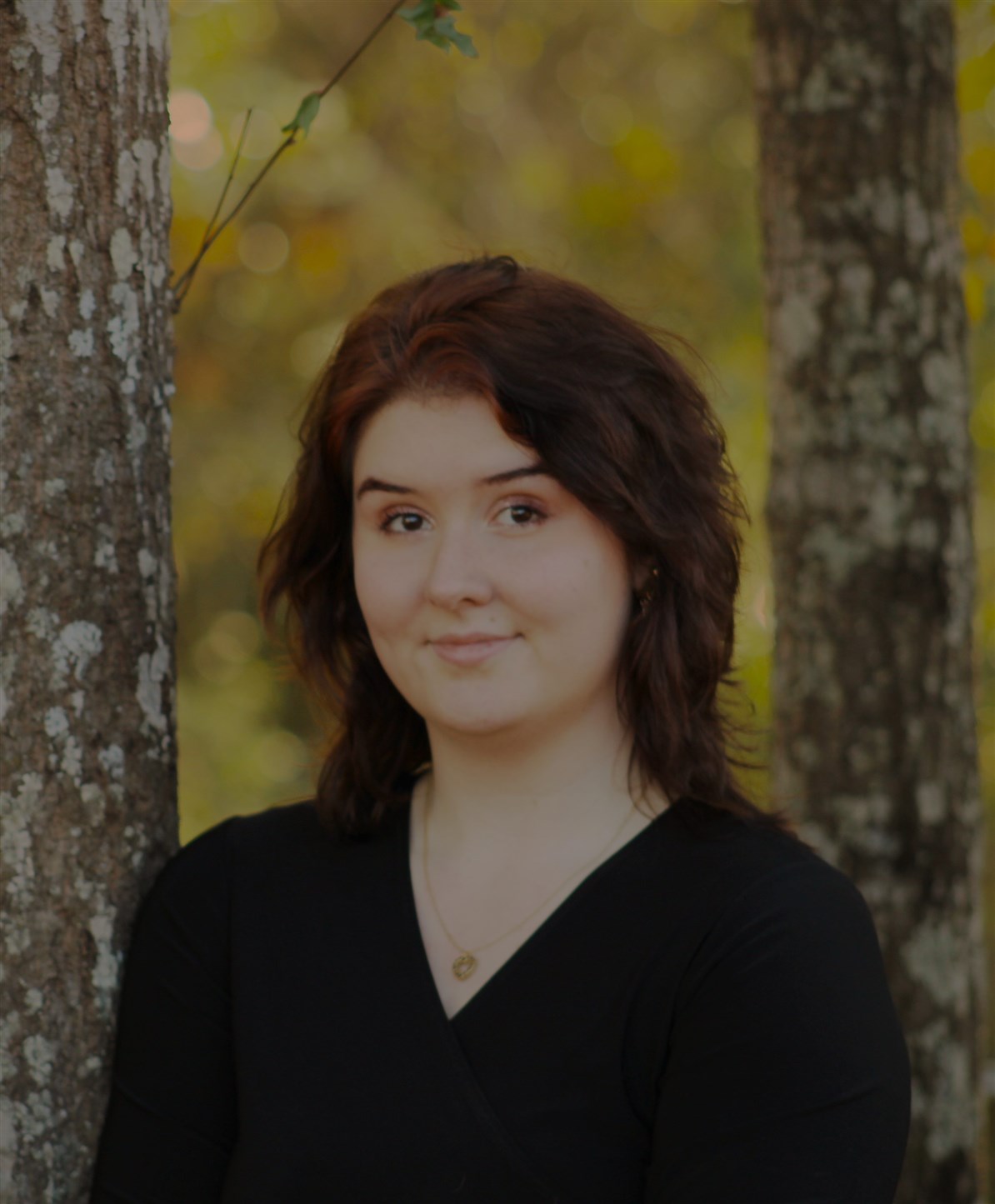 Meghan Johnson - Piano
Meghan Johnson is a current upperclassman at the University of Montevallo where she studies Piano Performance with Dr. Eun-Hee Park. She has been awarded numerous awards and scholarships for her work, such as the Harrison D. Lebaron Music Award and others. Meghan Johnson is a part of many different positions in student organizations such as the colligate chapter of MTNA, holding the position of president. She continues to study at the University of Montevallo and is active in the department of music with the many ensembles such as the Wind Ensemble, Piano Ensemble, and Jazz Ensemble.
Kevin Nuss - Drum Kit, Percussion